The post rut is the doldrums for many deer hunters. The bachelor groups of bucks from the early season have disbanded and the excitement of the rut is over. That doesn't mean it's time to put up your boots and start watching football. The post rut is a chance to dial in on target bucks and score the mature animal you have been after all season. We've compiled a list of 5 post rut whitetail hunting tips to make your late season into your best season.
Find Beds
All deer are looking to recover from the rut at this point in the season. Locating bedding areas is a surefire way to increase your success in the post-rut. Mature bucks seek solitude and will bed in the hard-to-reach areas. Hunting beds in the latter half of the day provides better chances as these bucks will be rising and looking to feed.
Find Food
In addition to resting from the rut, deer are looking to replenish their energy stores and bulk up for winter. Late-season forage can vary from location to location. But the flip side is most of the food sources of the early season are still worth a look.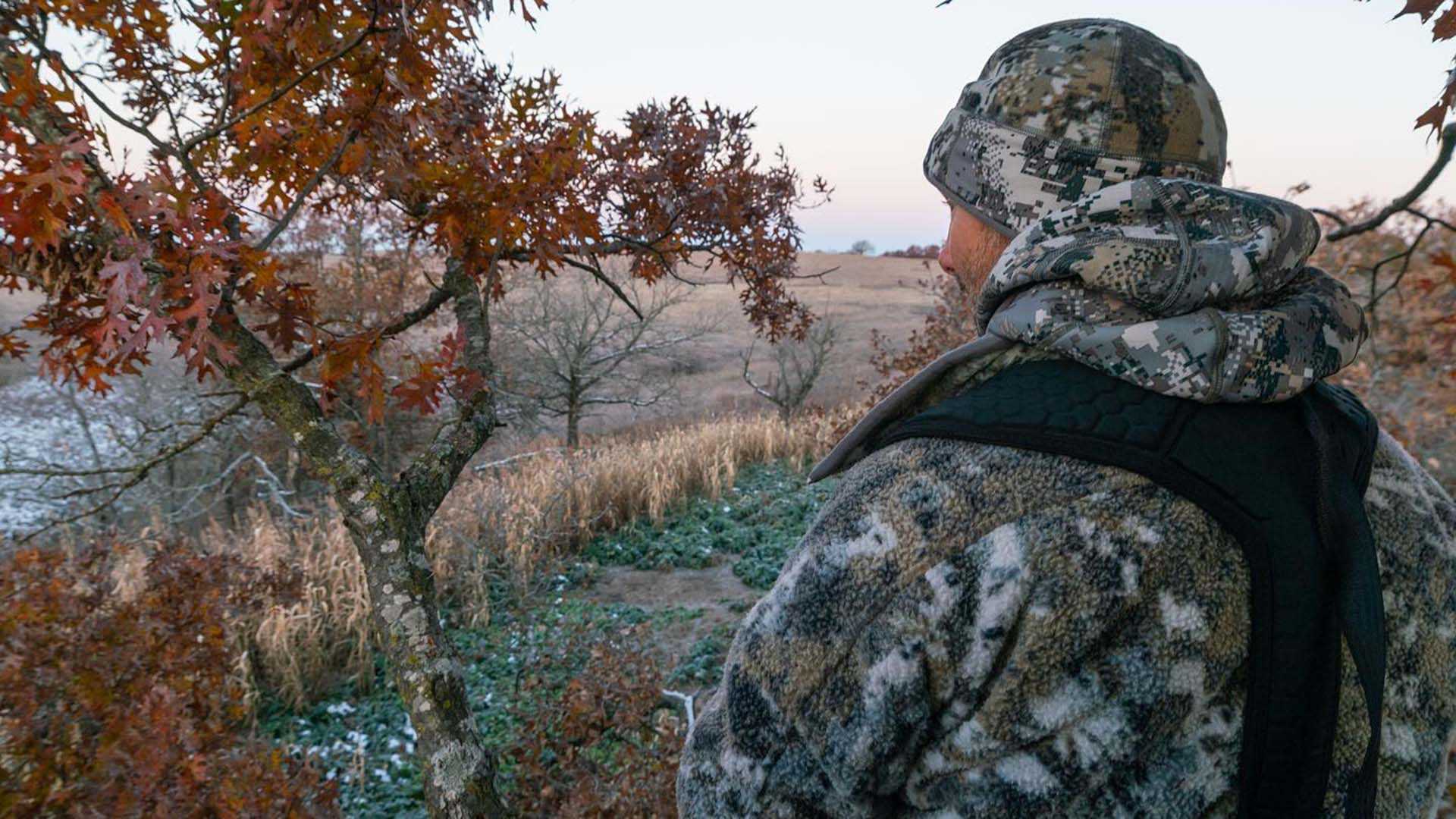 In addition to resting from the rut, deer are looking to replenish their energy stores and bulk up for winter.
Acorns, for example, may still be available. Regional sumac and locust pods are excellent winter forage often overlooked. If a hunter is fortunate enough to hunt near a corn or soybean field, it's a wise choice to capitalize on the trails leading to the crops.
Keep Tabs on Cameras
Post rut deer have been pressured by each other and hunters for several months; they are wary of any new smell or sound in the woods. Keeping your trail cameras up and running during the post rut will allow you to key in on specific deer using an area. With the ease of cell cameras, you can compile your data and pick the best time and spot to tag that buck you've been seeing all season.
Swap to a Ground Blind
A ground blind can be your ace in the hole during the post rut. From an angle of safety, attempting to climb a tree on a sub-freezing morning with multiple layers of clothes can increase your risk of a fall. From a more game-centric view, most trees have lost their leaves, making your camouflage pretty close to null. A ground blind will allow you to shift spots should the wind or weather change quickly. Take care to still set your blind with the same attention you would a tree stand.
Call Well
By the this point in the season, most does have been bred. However, not all of them have been. Mature bucks will still be on the lookout for a late estrous doe. Calling can be the "Hail Mary" play to bring in that big buck. Mature bucks will travel miles to find one last doe and, with energy consumption still an essential factor, won't pass up a chance to find a doe on their way. Aggressive rattling or well-executed doe bleats will travel even further in a cold leafless forest than it does during the rut.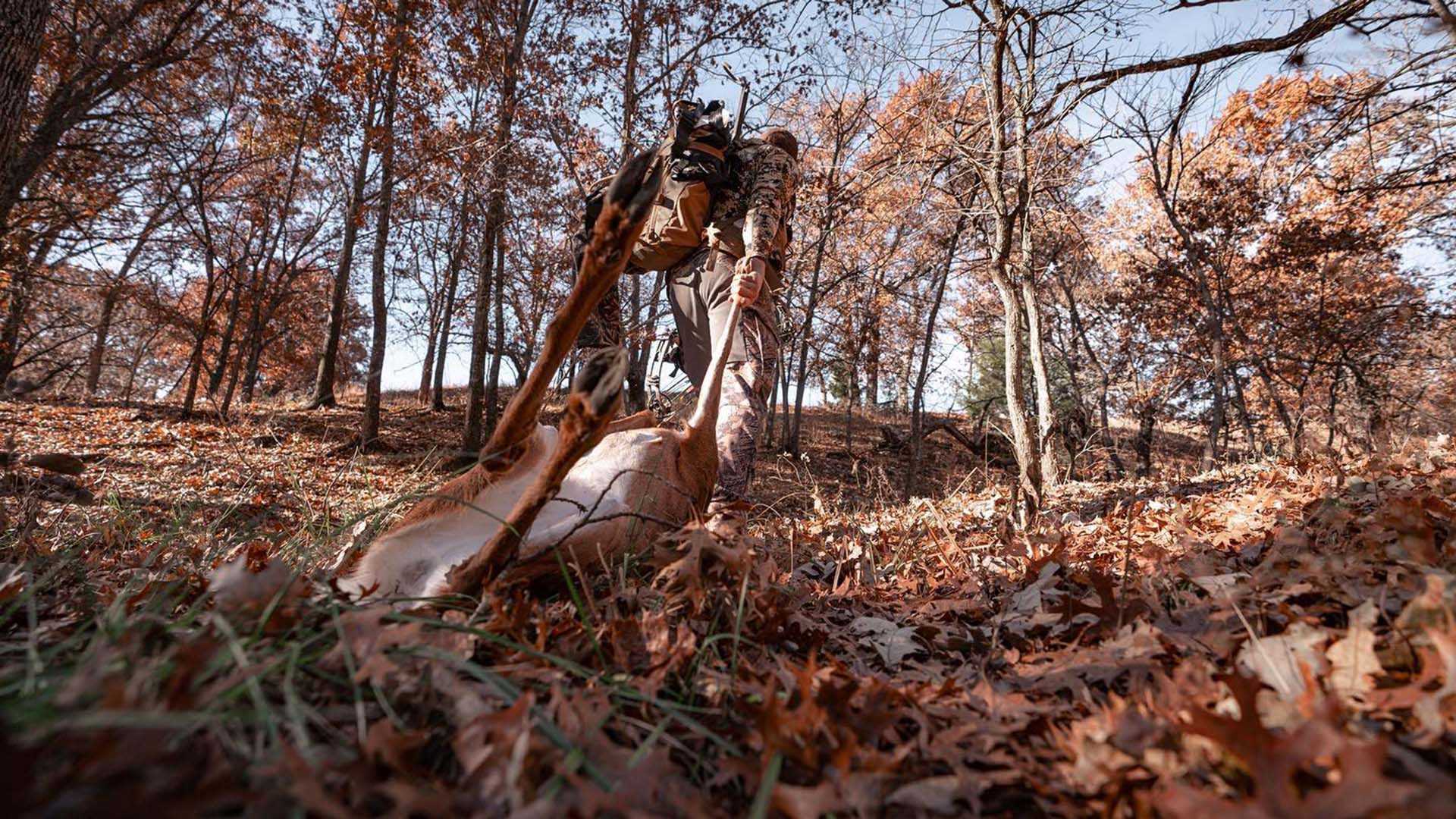 These 5 post rut whitetail hunting tips can help ensure you drag a deer out of the woods even in the 11th hour.
The post rut isn't the time to stop hunting. On the contrary, it's an opportunity to perfect the strategies you have put in place all year. Dialing in on behaviors, food sources, and bedding areas will put you in front of an animal. Changing your tactics, calling aggressively, and swapping out of your tree stand may put that hit list buck on the ground. Take these tips and you may find yourself bragging about that closing day deer until the next rut.