As the winter begins to recede, the first signs of spring appear. For many hunters, unwilling to hang up their boots from deer season, that sign of spring is the turkey; when birds break from their gender groups and begin to seek out mates.
Scout for Turkeys
Scouting for turkeys in the spring is critical to success. You can put your ambush site where the toms will be looking by keying into groups of hens before the season. Finding roosts and forage sights early in the season will only add to the information you need to bag a tom when the time comes. Locating roosts will pay dividends by allowing you to pattern turkeys from their trees to where they forage. As the season warms, it's wise to look for new forage types and new burn areas that draw turkeys in.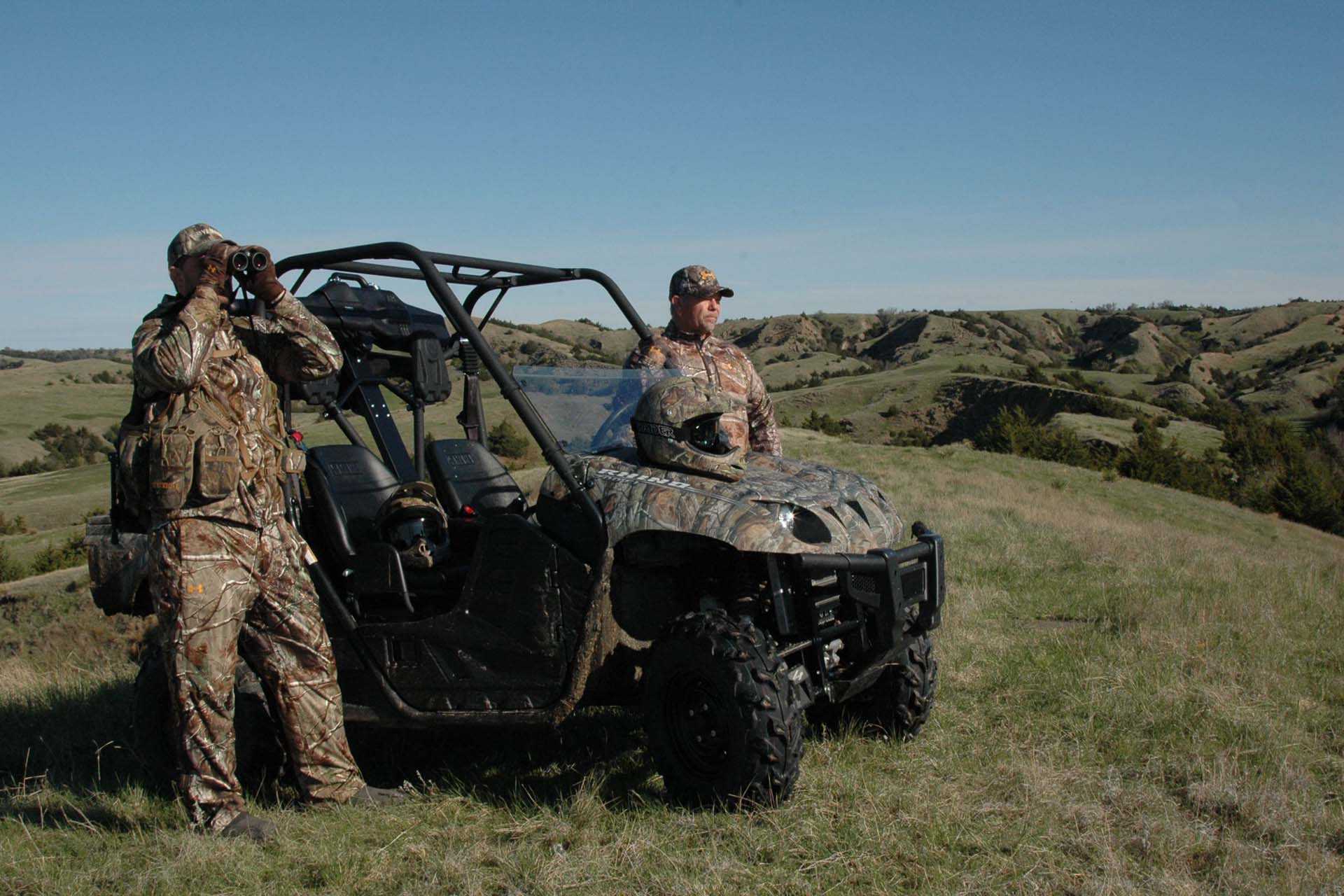 Scouting for turkeys in the spring is critical to success.
Check Your Gear
After a winter of hunting deer, it's important to check over your gear for turkey season. Make sure your vest still fits after the holiday meals. For that matter, make sure you have adequate cold-weather clothing. Yes it's spring turkey season. But a hunter can still spend the early season with sub-freezing mornings sitting back to a tree for several hours.
Pay special attention to your calls. Make sure your mouth calls are free of cracks from storage and your friction calls are dry, so they will produce the yelps, cuts, and purrs that drive toms wild.
Pattern Your Gun
While bowhunting for turkey is an option, most hunters will still opt for a shotgun. Tight chokes and dense shot typically make for a good turkey gun. Though every gun-choke combination will pattern differently.
High-quality turkey ammo isn't cheap. And missing or wounding a bird from lack of practice doesn't save anything. Don't just practice from a standing position like you would on a skeet course. Rather, practice shooting from a sitting position. If you plan on hunting from a blind, shoot your shotgun from whatever chair or stool you plan on bringing.
Call
Turkeys are vocal birds. Calling aggressively in the early season is the way to draw birds in as they search for mates. As the season progresses, toms will set up strutting grounds and fiercely guard their harem of hens. During this phase, consider altering your tactics to make a tom think you're another gobbler intruding upon his territory. If you are trying to "run and gun," following turkeys and setting up an ambush in their path, calling is needed to locate birds.
Stay in the Game
Turkey hunting is a long game. Staying in is as mental as it is physical. There will be toms that hang up at distances too great to shoot or decide to strut the other direction.
Being adaptable and willing to try and ambush the bird or change up your calling style can change a hunt in your favor. Expect success, push yourself to scout early, hunt hard, and keep calling. The hunters who bag turkeys are the ones that are in the field.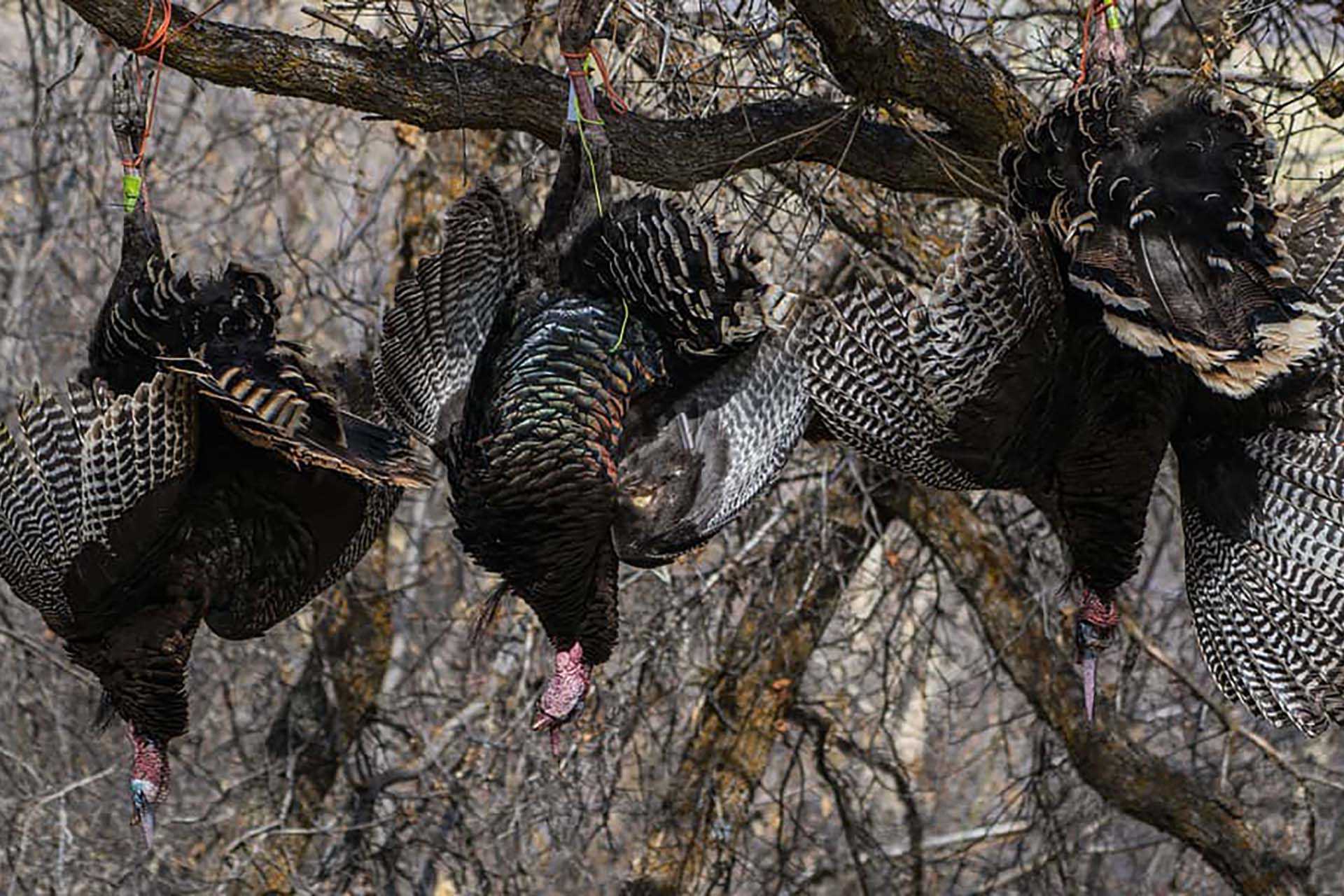 These 5 spring turkey hunting tips can help you both before and during the season to make your hunt the best it's been.
Five tips may seem like an oversimplification of the diehard world of turkey hunting. But the reality is that all of the tips and tricks in the world do nothing unless you try them. Take these five tips and push yourself to use them before and during the spring turkey season. It will become evident that you have the right skill set to hunt one of America's most remarkable game animals at the best time of the year.