Posted by CJ Davis on Oct 25, 2022
Scopes allow us to see our target more clearly and more closely. Hunters with a quality optic will have the advantage when it comes to taking longer shots, especially in low-light situations when animals move.
Purchasing a new scope can be daunting. More so today than ever with the changes and upgrades made over the last decade. Needless to say, there are a ton of optics manufacturers turning out great products and a lot of information on exactly how you might decide which to choose. We'll review the basic elements of a rifle scope to hopefully help you make a more informed decision before purchasing.
Magnification
Magnification refers to how many times closer to the eye the target appears when looking through the scope. There are two types of scopes to choose from fixed power and variable power. A fixed power optic has only one magnification, whereas the variable power choice gives you the ability to adjust the magnification and therefore bring the target closer to the eye.
You first need to consider where and what you're hunting to determine the type of scope you need. If it's small game in familiar territory, a fixed power scope should work just fine. On the other hand, if you're hunting big game in big country, you would be better served by getting a variable scope.
You may be thinking, "Why would I ever get a fixed scope? It sounds like a variable scope is the clear option." But that's not necessarily the case. There are some benefits to having a fixed scope over a variable. Aiming will be a lot faster because you won't shoulder your rifle and have to adjust your magnification. Now that being said, selecting the right magnification is the most important part of buying a fixed scope for that very reason.
Fixed scopes also tend to be a lot more durable and a lot less expensive. So if you're mostly interested in plinking targets or hunting rabbits and squirrels, you may find more value in a fixed scope.
So how much magnification will you need?
Here's a breakdown of the ranges:
1-4x: Target practice up to 100 yards and stalking small game.
5-8x: Target practice up to 200 yards, stalking large game, and hunting in closed landscapes such as forests or mountains.
9-12x: Target shooting further than 200 yards or hunting in open landscapes such as deserts or fields.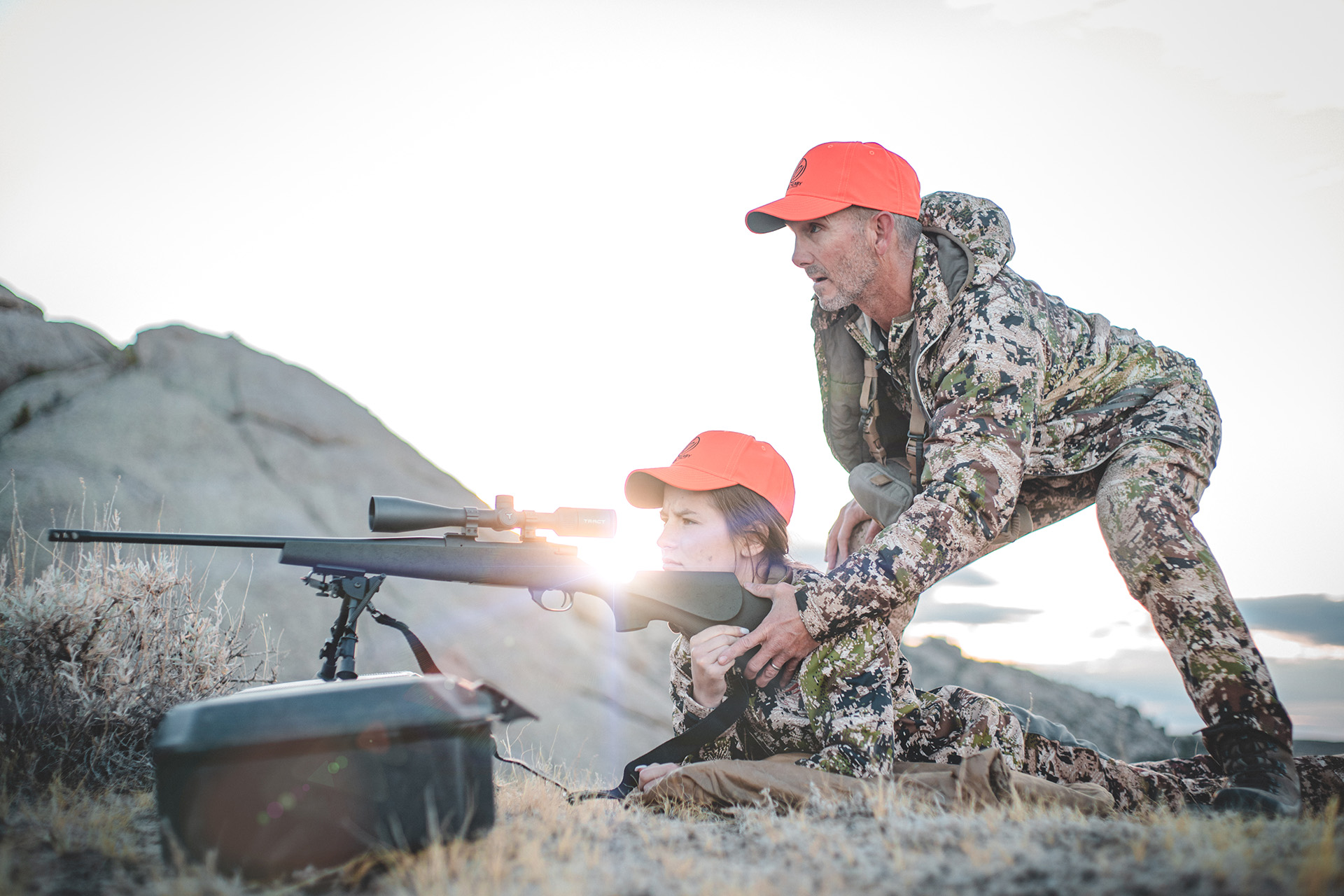 Finding the right rifle scope is a big deal, especially if you're new to hunting.

Objective Lens
The objective lens is the lens at the end of your scope. It is responsible for transmitting light. The bigger your objective lens, the brighter and clearer the image in your scope.
However, the biggest lens doesn't mean it's the best or the RIGHT lens. A large lens will add excess weight to your rifle, require taller scope rings, and probably cost a lot more.
If you are deer hunting in the hardwoods east of the Mississippi, choose a 28mm or under lens. Firearms with more recoil, higher power scope, and low light hunting should have a 30-44mm lens. Going to 50mm and up are almost exclusively for extreme long-range (ELR) targets or when using higher needing high magnification in low-light situations.
Lens Coating
Lens coating is an invisible coat that improves sight and reduces glare. There are four types of coating:
Coated: One layer on one surface.
Fully-coated: All external glass is fully coated.
Multicoated: One surface is coated multiple times.
Fully multicoated: All external glass is coated several times.
Fully coated or above is the best bet. However, most scopes today are fully multicoated. It's always good to know information, though, and check what will suit your needs best.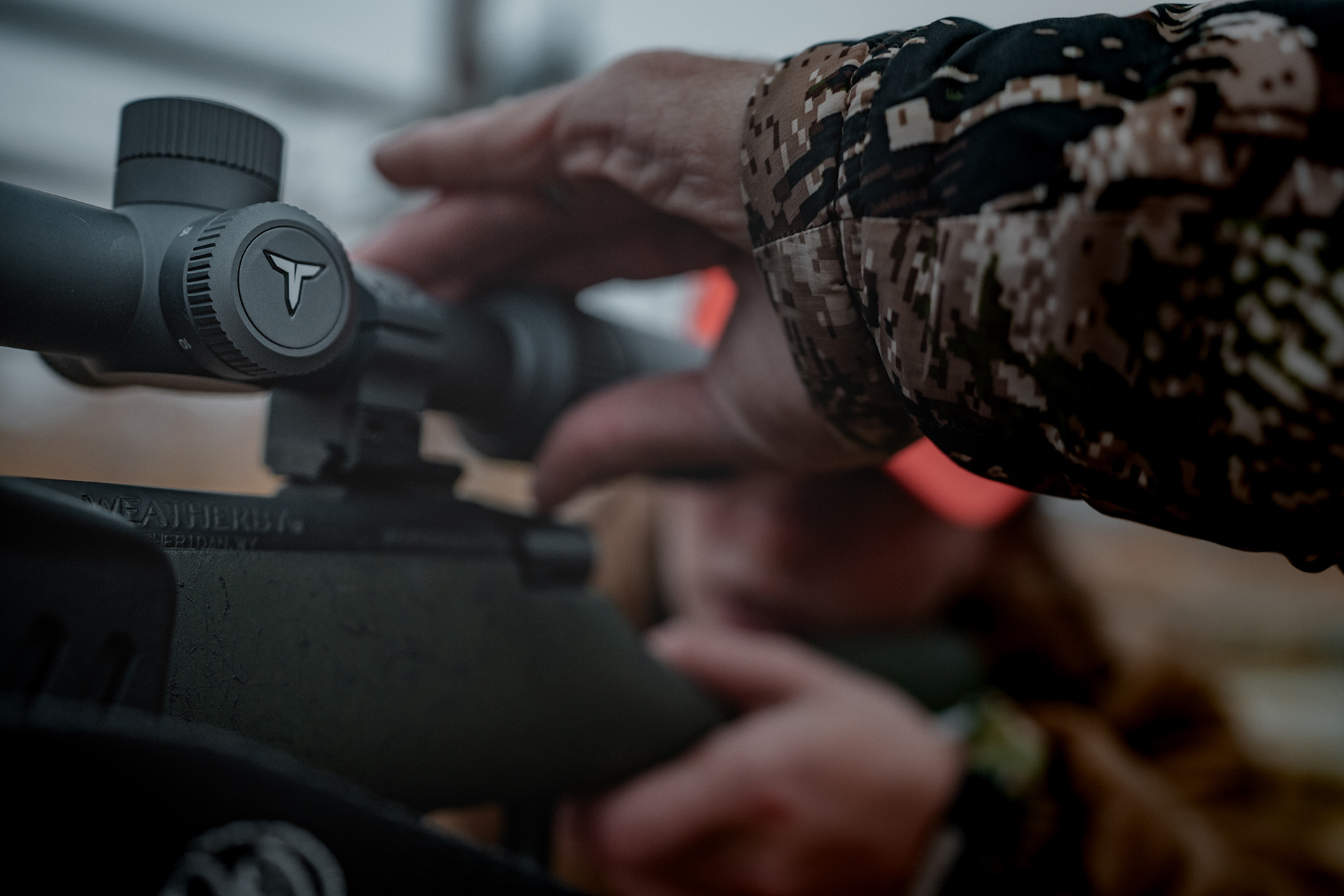 Finding the right rifle scope is a big deal, especially if you're new to hunting.
The Reticle
The reticle is the crosshair you see when looking through your scope. There are three main scope reticle types:
Duplex reticle: the simplest pattern and ideal for hunting.
Mil-Dot reticle: similar to the duplex, the dots in the center help estimate the distance to the target based on size. This is most commonly used by military or law enforcement.
BDC reticle: estimates bullet drop and are best for long-range shooters.
Eye Relief
Eye Relief is the distance between the ocular lens and your eye. The higher your recoil, the more eye relief you will need to avoid a black eye. A minimum of 3-4 inches is best.
There's definitely a lot to consider when you're deciding on your next scope. But hopefully this information will help you make the best investment and set you up for success.