While the American big game grand slam, consisting of 29 species, has only been checked off by a shade under 200 hunters, that doesn't mean you can't have a bucket list of big game animals to round out your grand slam. Below we have selected six big game animals and a bucket list location for each of them.
The Big Game Species Bucket List
Six species round out our American big game bucket list. We chose these six animals based on the ability of a hunter to accomplish this goal with a little bit of dedication and planning. While we selected an individual state as the best chance for a hunt, all six of these animals can be hunted in multiple states. The flexibility of states and hunting conditions lets you, the reader, decide how and where you want to complete this bucket list.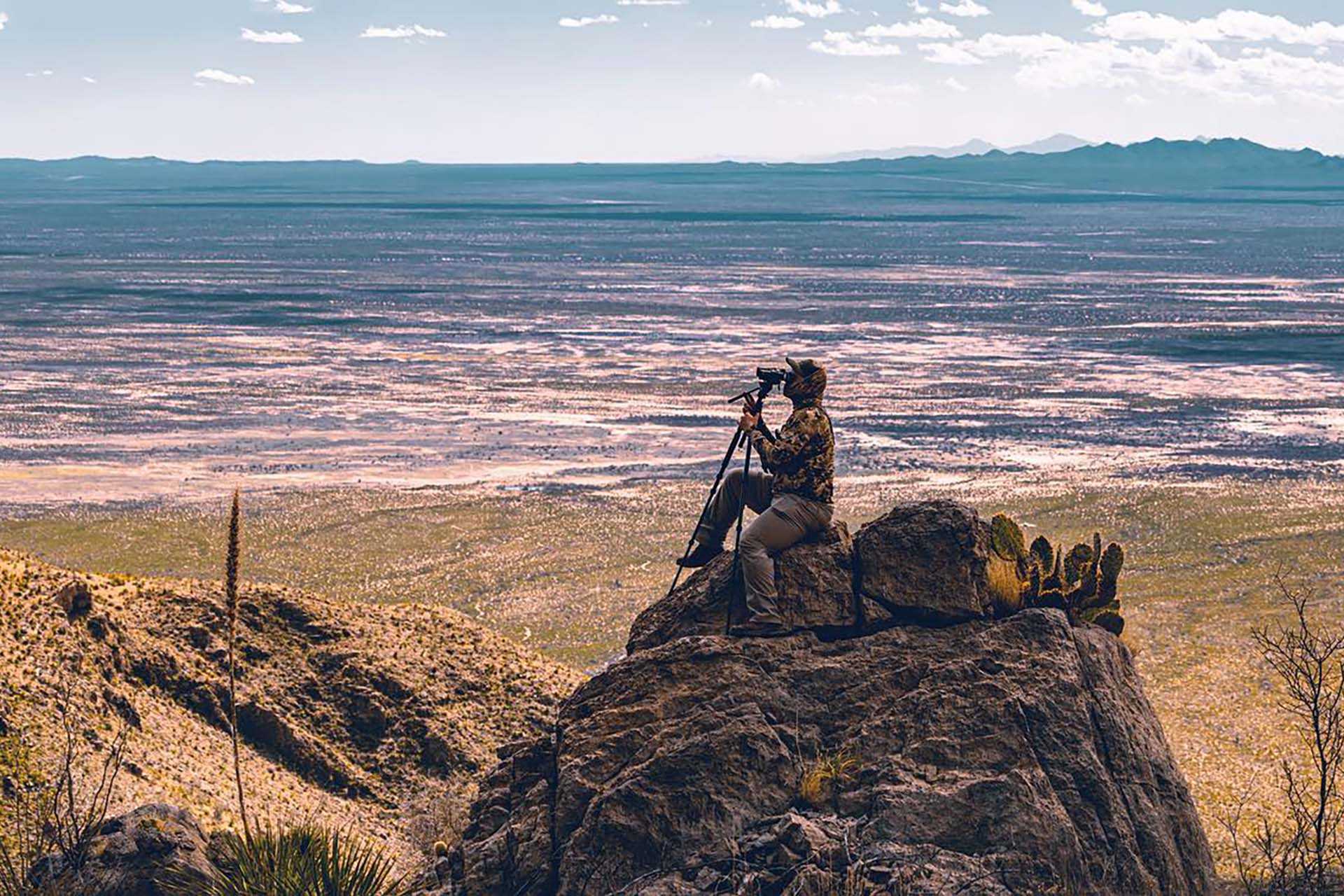 Your big game species bucket list may range from whitetails in the hardwoods to moose in Alaska. It's up to you!
Elk
There are few sounds as exciting as the high-pitched bugle of a bull elk as it echoes down a mountain pass. Listening to elk bugle is nearly enough to justify a trip to the western half of the United States. Coupling that with the majestic landscapes that Rocky Mountain elk live in makes this animal a guaranteed bucket list hunt. Colorado hosts a healthy herd with ample opportunity for public land hunts, including over-the-counter tags.
Pronghorn
Known by some as speed goats, the pronghorn antelope is a well-loved game animal that puts glassing and stalking skills at the top of the list for hunters. Western Wyoming has a large antelope heard with copious amounts of public land. Antelope tags are lottery only, so it may require applying for several years before drawing a tag. With the vast area and high numbers of antelope, a buck worthy of the wall is within reach of most dedicated hunters.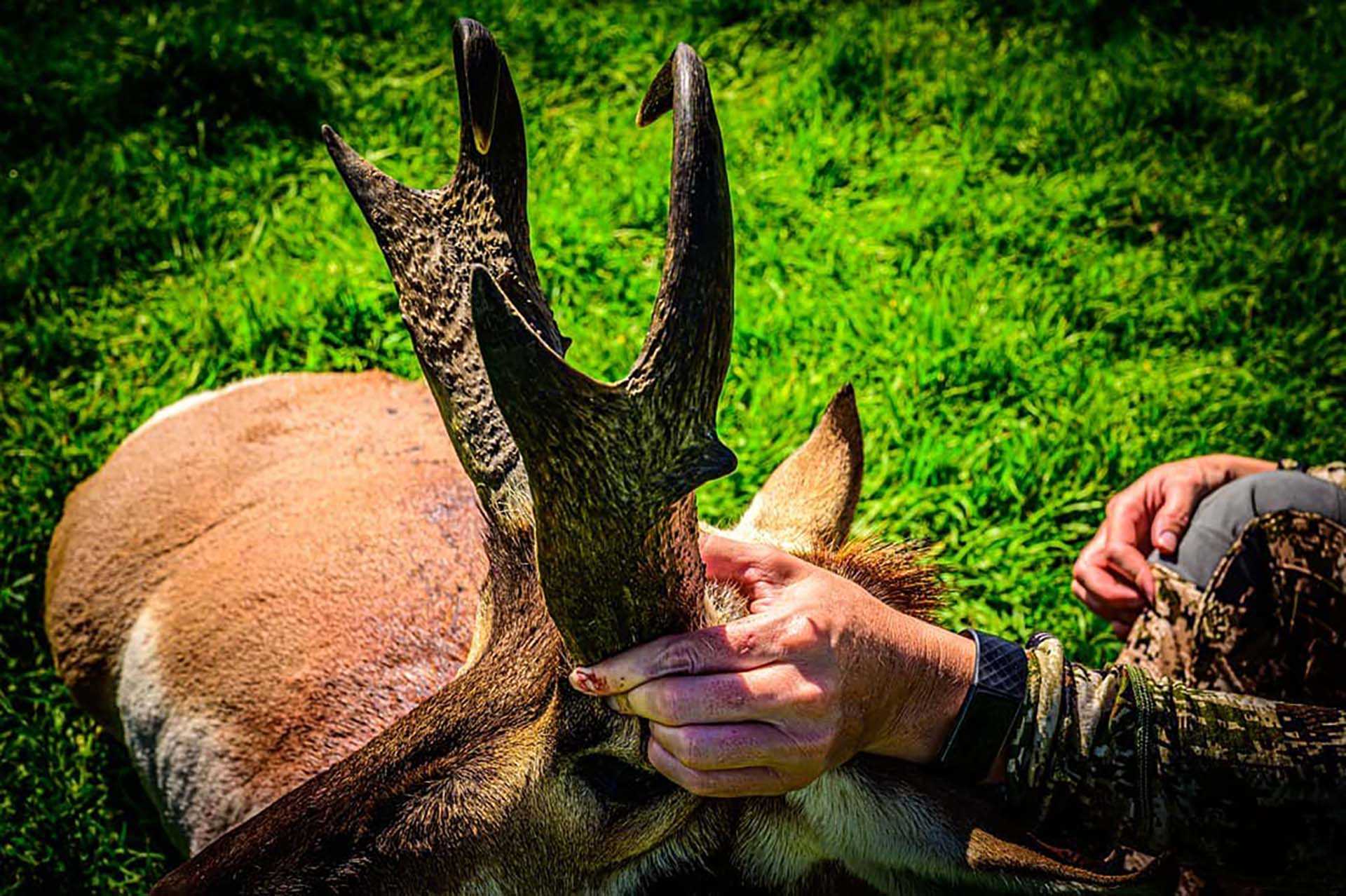 The pronghorn antelope is a well-loved game animal that puts glassing and stalking skills at the top of the list for hunters.
Moose
While lumbering and slow, the bull moose is a surprisingly elusive animal. From Maine to Alaska, moose provide hunters the chance to call in or stalk one of the largest herbivores on the continent. Moose hunting is highly regulated in the lower 48, and tags are usually expensive. Alaska is where the hunter who is looking to make the most of this once-in-a-lifetime hunt. Out of state hunters are required to hunt with a guide, this may seem like a letdown, but between calling, camping, and hopefully butchering these massive animals, the extra hands will be well worth the investment.
Bear
Bear exists in our collective psyche as an animal larger than life. The bear is both cuddly and terrifying. Bear meat is unique in its flavor, and the fat rendered from it is second to none for culinary use. A bearskin rug sounds appealing to many hunters as a trophy that can be marveled at and enjoyed.
Many states across the country have seasons for black bears, allowing hunters to choose from the temperate Carolinas to the shorelines of Alaska. If you are looking for the best place to hunt black bears that still maintains a level of accessibility, Idaho is a solid choice.
Idaho has a spring and fall bear season with tags available over the counter. All hunting methods are legal for bears in Idaho, from baiting to stalking to running hounds. Color phases of bears in Idaho are more varied than in other states, giving hunters a unique opportunity to harvest a non-black phase bear.
Mule Deer
These wide racked bounding deer of the west capture something most hunters look for. Mule deer are remarkable animals that inhabit some of the most majestic open country in the nation. Idaho is the state of choice for an out-of-state hunter looking for over-the-counter tags. Hunters can purchase a general over-the-counter tag to hunt a majority of the state's public lands. Colorado routinely produces the biggest bucks, but the catch is all tags are received through a lottery.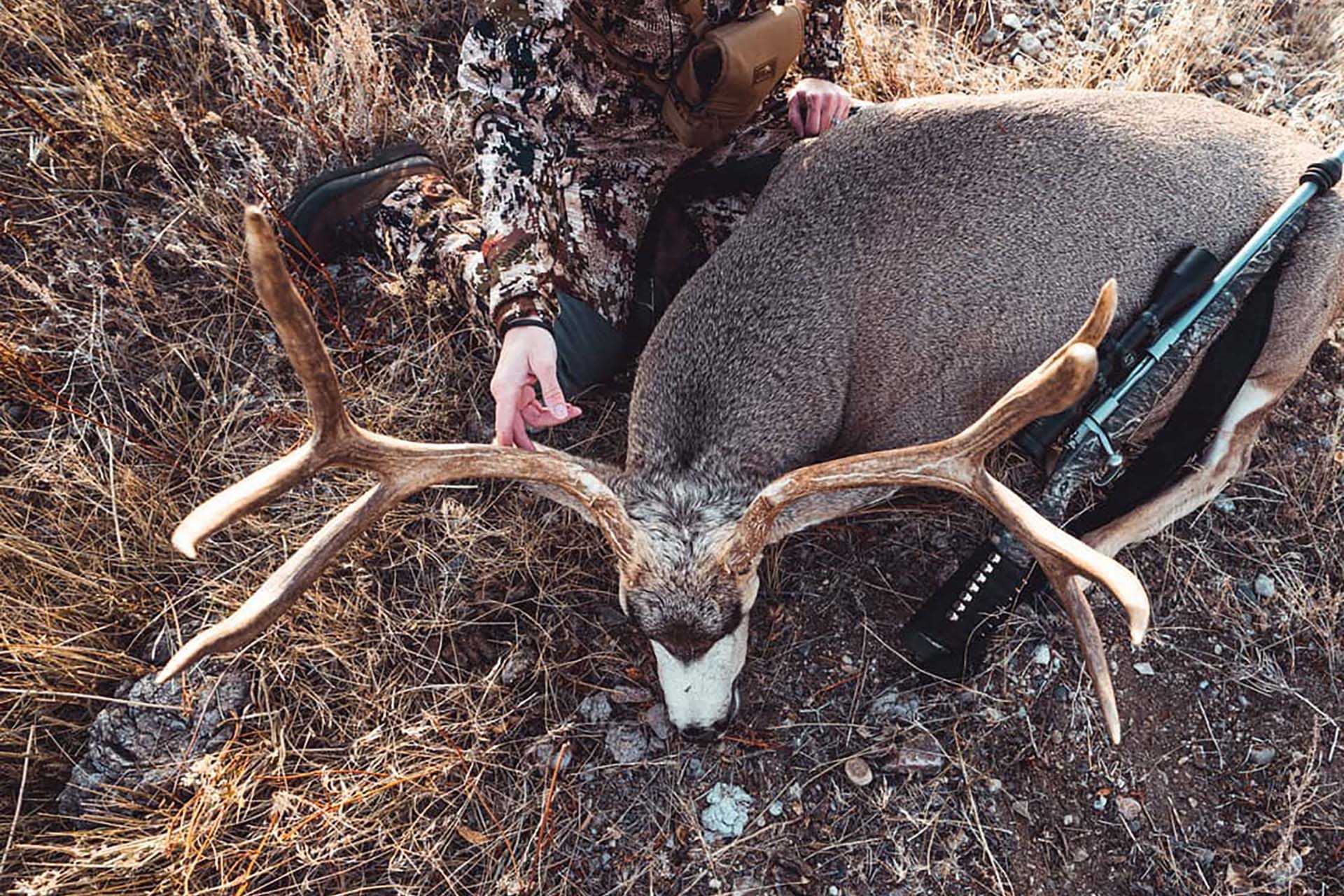 Mule deer are remarkable animals that inhabit some of the most majestic open country in the nation.
Bighorn Sheep
Hunters of every animal insist they are diehards. But no animal has a cult following like that of the bighorn sheep. Bighorn sheep are an iconic mountain species brought back from the brink of extinction by dedicated management of their numbers. Hunting bighorn sheep is by awarded tag only.
There are, however, two ways to get a tag. The first is to purchase it from an auction. Auction bids are typically in the six-digit range, so while they are a boon for conservation, they are out of reach for the average hunter. Idaho, Wyoming, Nevada, New Mexico, and Colorado all have raffles for hunts. The raffle tickets are much lower in cost and help the same agencies as auctions.
The last and most popular is to apply for a tag every year in multiple states. Many hunters wait a decade or more before drawing a tag. Patience is rewarded with a hunting opportunity so rare that many guides never get to pull a trigger on the animals they guide for. While bighorn sheep are difficult to draw for, that's one of the reasons we call this a bucket list hunt.
Our hunting bucket list ranges from the shores of Alaska to the plains of Wyoming or even the great woods of Maine. These six incredible animals all represent a challenge in themselves. To accomplish any one of them is a reward, and accomplishing all six would earn you the envy of many a hunter. Take this list and start applying for tags, saving your time off, and probably honing your glassing skills. The hunt of a lifetime is just one application away.