Posted by MTD Staff on Aug 7, 2019
How to I pick the right Elk Decoy for my hunt?
No doubt, four elk decoys seems like overkill-until you think about the differences. Each elk decoy we make has strengths and weaknesses, but there is no doubt that having any one of them is better than not having a decoy. There will likely be a time on your hunt when you could have used any of the four. However, giving them each a little thought before you buy will help you pick one best suited to your hunt or hunting style. Below are some key points and thoughts to hopefully make your decision a little easier.
Who should buy the RMEF Cow Elk?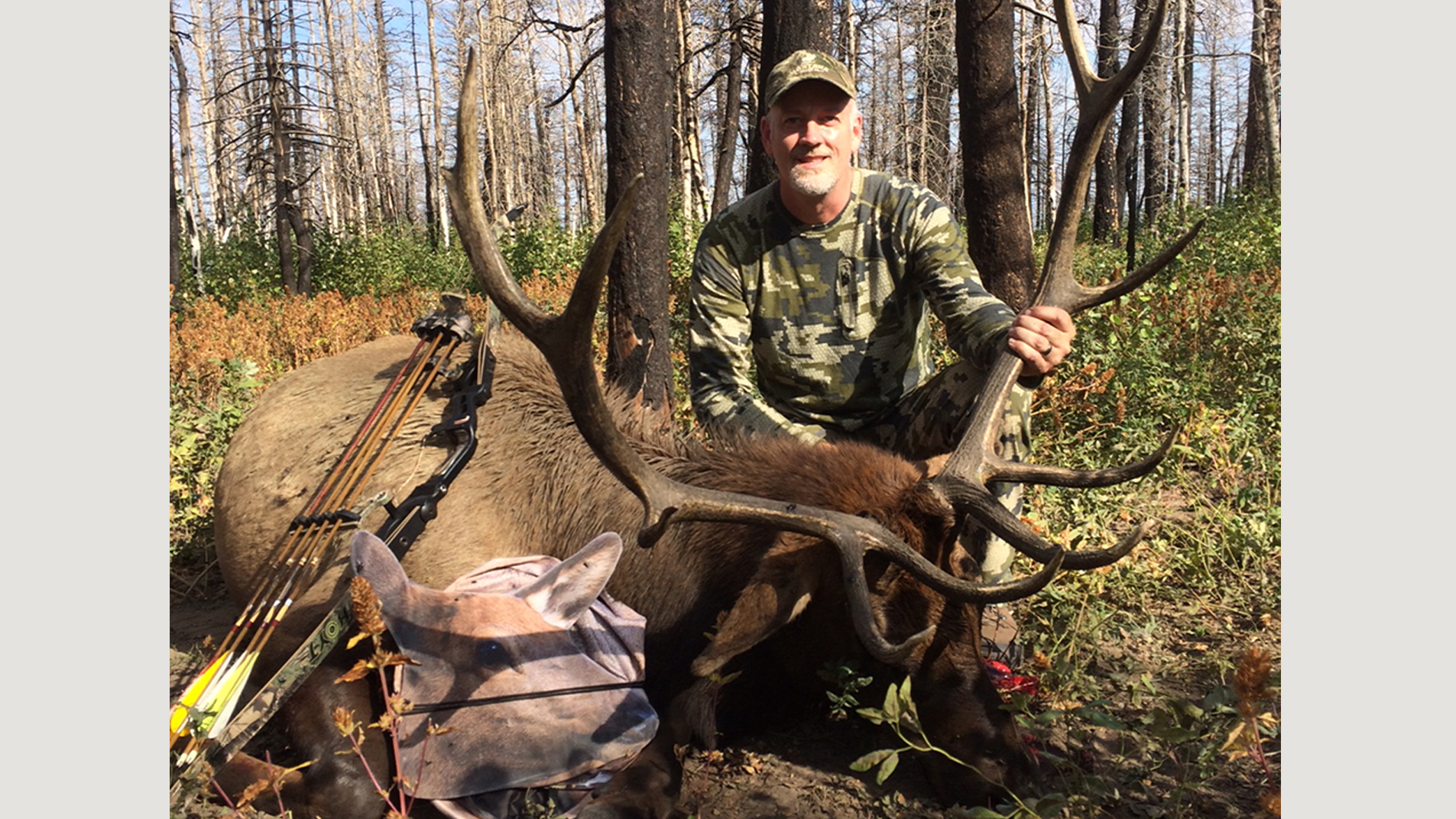 A hunter who is less mobile and may plan on using the decoy for cover. She's the big gurl of the bunch and as such gives you a little more cover, or shade for that midday nap. You're also helping the sport by buying her as we donate a portion of every RMEF Cow Elk sold to the Rocky Mountain Elk Foundation. Which you should be a member of if you're an elk hunter or even just want to be an elk hunter. The detail on this one is as good as it gets so if that's important to you, this is your decoy. Plus, the bigger they are the better the chance the bull sees her right off. This is the top choice for adding a Quickstand to as it makes stalking with the decoy easier. Remember, she hides you better.
Who should buy the Spike Elk?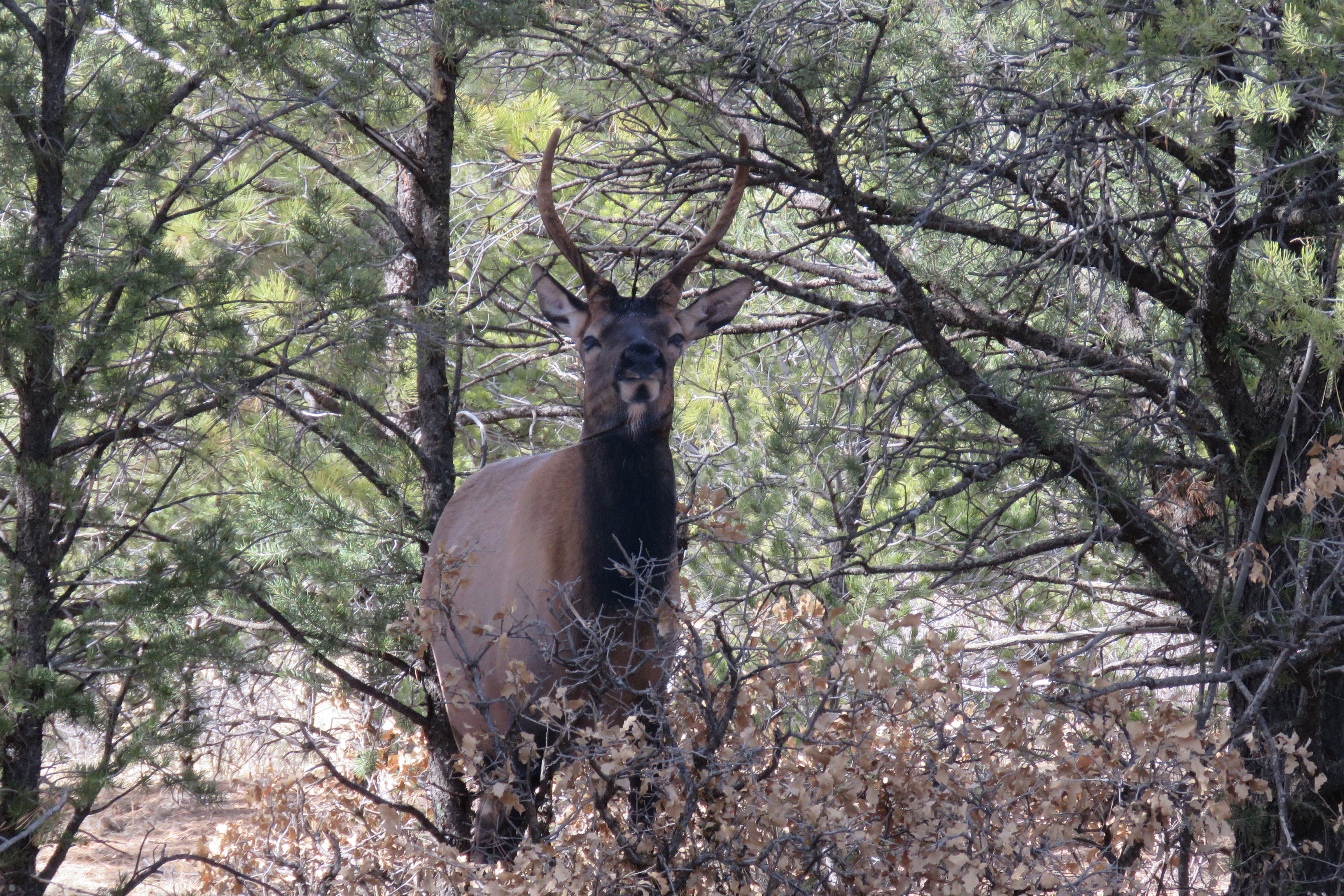 A hunter that anticipates his target bull to have cows. Sometimes anger over another bull near his ladies is the key to bring him into range. Just seeing another cow when he's already trying to keep up with 20, may not pull him in. Jealousy is a powerful, and often fatal emotion. Spikes are bulls and while they are not always legal this is a decoy for someone who is extra certain they are the only one hunting the area and certainly shouldn't be used during a firearm season. For a hunter on private, well controlled land it can be the next best thing to your bow. The spikes on the Spike Elk means it doesn't fold as small.
Who should buy the Miss September?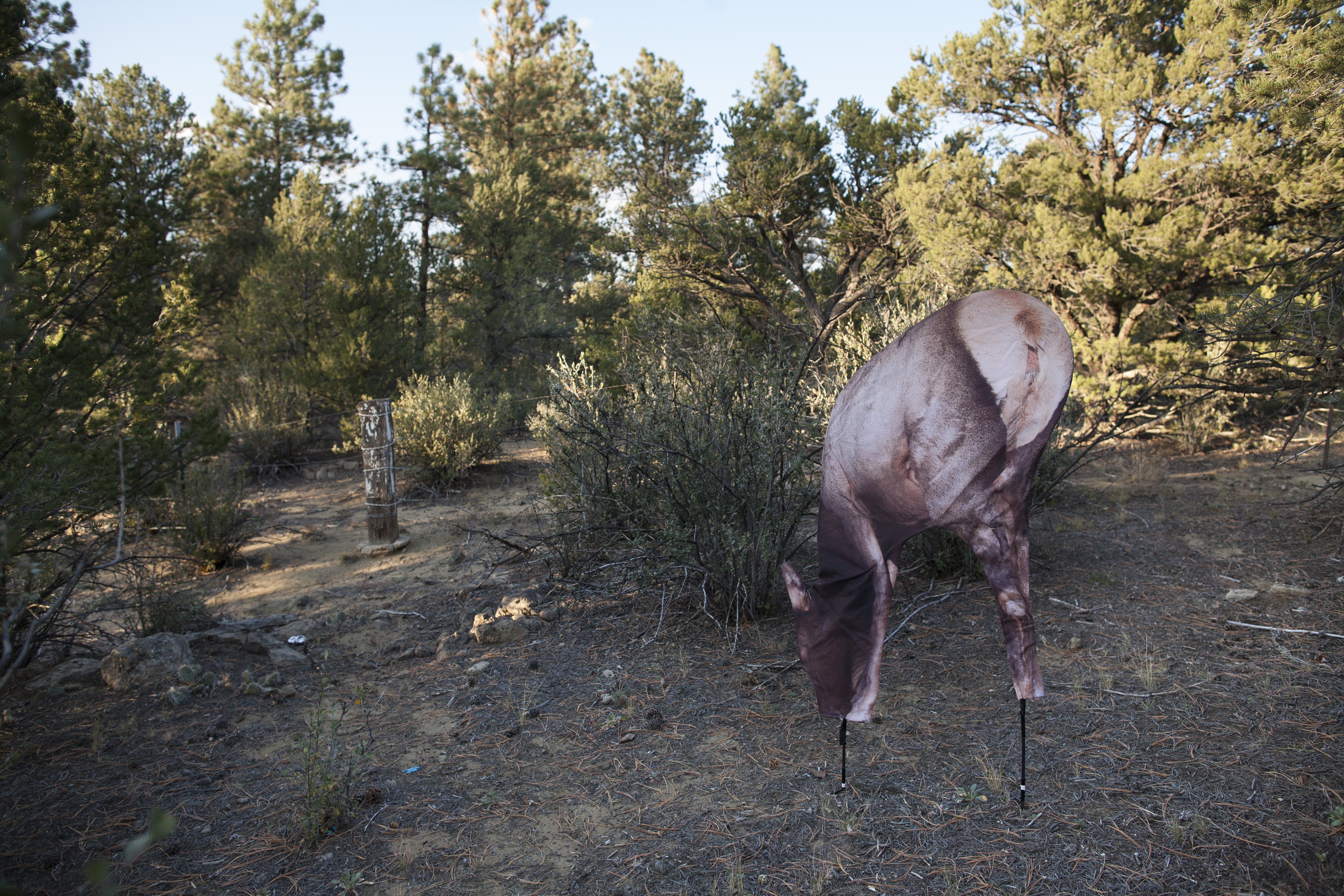 A hunter that plans on hunting a water source or a food source. Miss September is set in a feeding or watering position so adding her to the landscape is natural, expected and adds confidence to your set up or calling. Often this means a less mobile hunter, which is good for Miss September since she doesn't fold as small as the other elk. If you're in a spot to create a small herd of elk with your decoys then Miss September should for sure be on the team.
Who should buy the Eichler Elk?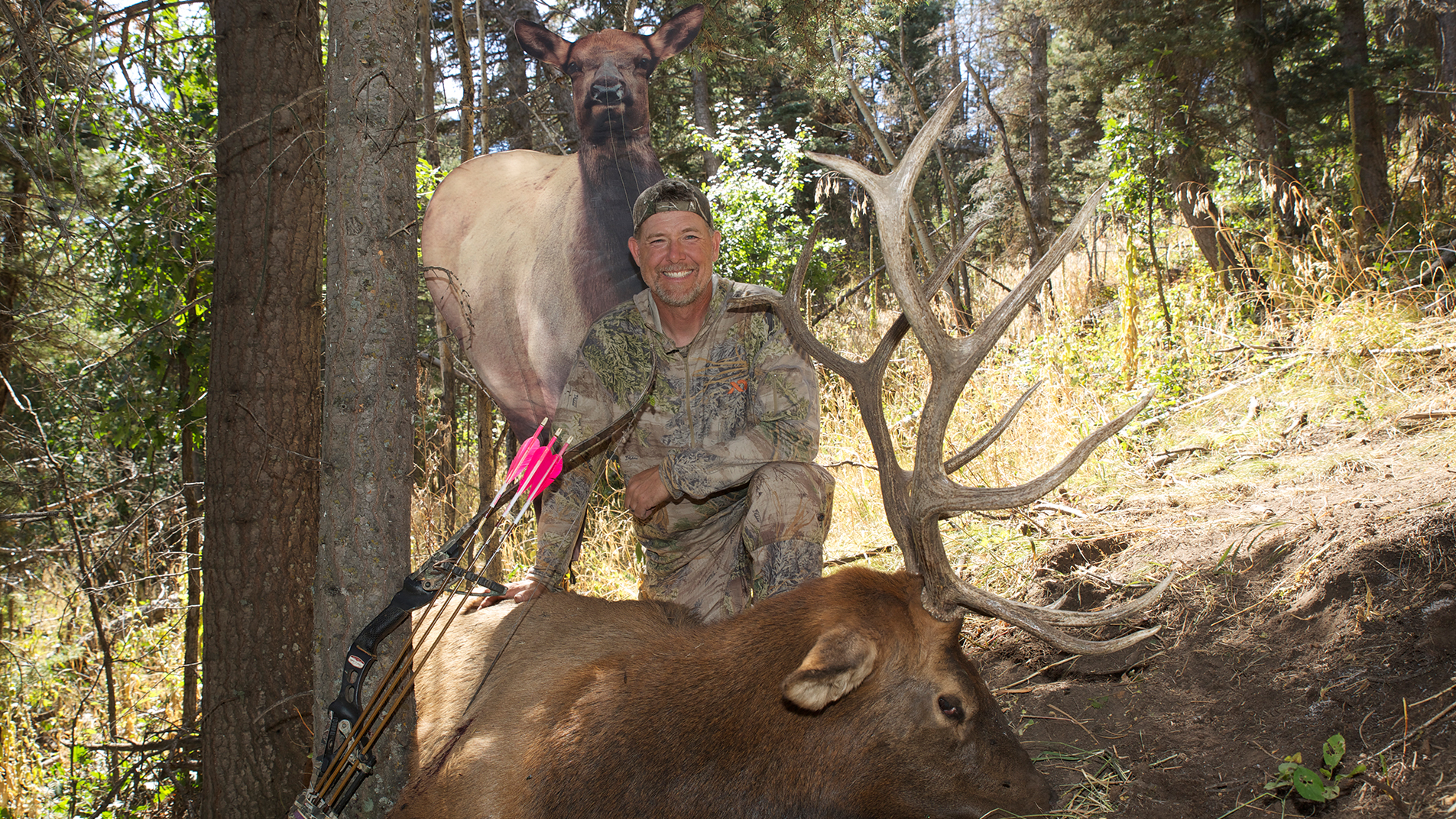 Just about anyone who isn't sure what they will encounter or who is a minimalist by nature and wants to shave off every ounce but still have a secret weapon. You can run E2 without the leg poles by using the included hanging strings. Obviously, you need something to hang it from or a buddy to hold it. A lot of the weight comes in from the leg poles so leaving them in camp or at the truck cuts down a lot. The "I'm looking at you" pose of the Eichler Elk is Fred's favorite and he knows as much about killing elk as anyone. His experience tells him this pose works and that's why it has his name on it. Plus, it folds down to the smallest size of our current elk decoys.
No matter which of our elk decoy joins you on your hunt, always remember safety first. These things look real!