Posted by CJ Davis on Aug 18, 2020
Elk hunting requires a lot. A lot of planning, traveling, training, hiking, and then there's the gear. So much gear. To be honest, keeping up with the latest and the greatest is one of those aspects of hunting that keeps me tuned in throughout the year. I love hunting gear, especially elk hunting gear.
Elk Hunting Gear
As the 2020 elk season approaches, I'm just now pulling out some gear and putting other pieces back together that my family and I have been using all summer. Like camping gear. The bow has been out for several weeks now. In the mornings before the heat of the day arrives and the evenings when it breaks I'm on the back deck shooting.
The other day, as I laid everything out on the floor of my shop and took inventory, it occured to me that I've been using gear from some manufacturers for years now and others as of recently. So, the following list, in no particular order, is my favorite elk hunting gear that I wouldn't dare leave home without. Or if I do, I really hope I pass a sporting goods store on the way.
Hunt App
The onX Hunt app has changed the game, for better or worse. When I'm heading into the vast national forests of Colorado, Montana, Idaho, and other western states, I feel an extra degree of comfort knowing that onX is on my phone in my pocket. It shows you the boundaries of all the lands types, including private, national, state, and BLM. As for scouting, while you won't gather the same information remotely, you'll at least get a good idea of the roads in the unit, the high points, the water sources, the timber, the meadows, and the dangerous places, geographically speaking, to avoid.
Cooler - Yeti
Just about the best in the business when it comes to outdoor lifestyle, let's not forget that Yeti makes a dang good cooler. Several times I've been fortunate enough to drive cross country with meat in the cooler and never even had to "freshen" up the ice on a two-day trip. Great for hauling groceries out and meat back home, the Yeti cooler is an investment that pays for itself in the amount of ice you won't have to buy later. As an extra, the Yeti Rambler is a great camp coffee cup.
Apparel - Sitka
When it comes to apparel, I think Sitka has done an excellent job building a layering system for the elk hunter. From next-to-skin baselayers to breathable outer layers that dry quickly, Sitka has helped make many days that could have counted as cold and miserable pretty manageable.
Binoculars - TRACT Optics
Have you heard of these guys yet? They have totally turned the optics industry on its head by building superior glass at reasonable prices. That's because they're a direct-to-consumer company, therefore you're not paying a middleman. I have the TORIC 10x42 binocular and plan on purchasing the 12.5x50 in the near future. Though I must say, the 10x has performed exceptionally well glassing in big country. These binos are super rugged and weatherproof and will undoubtedly remain an integral part of my elk hunting gear for many years.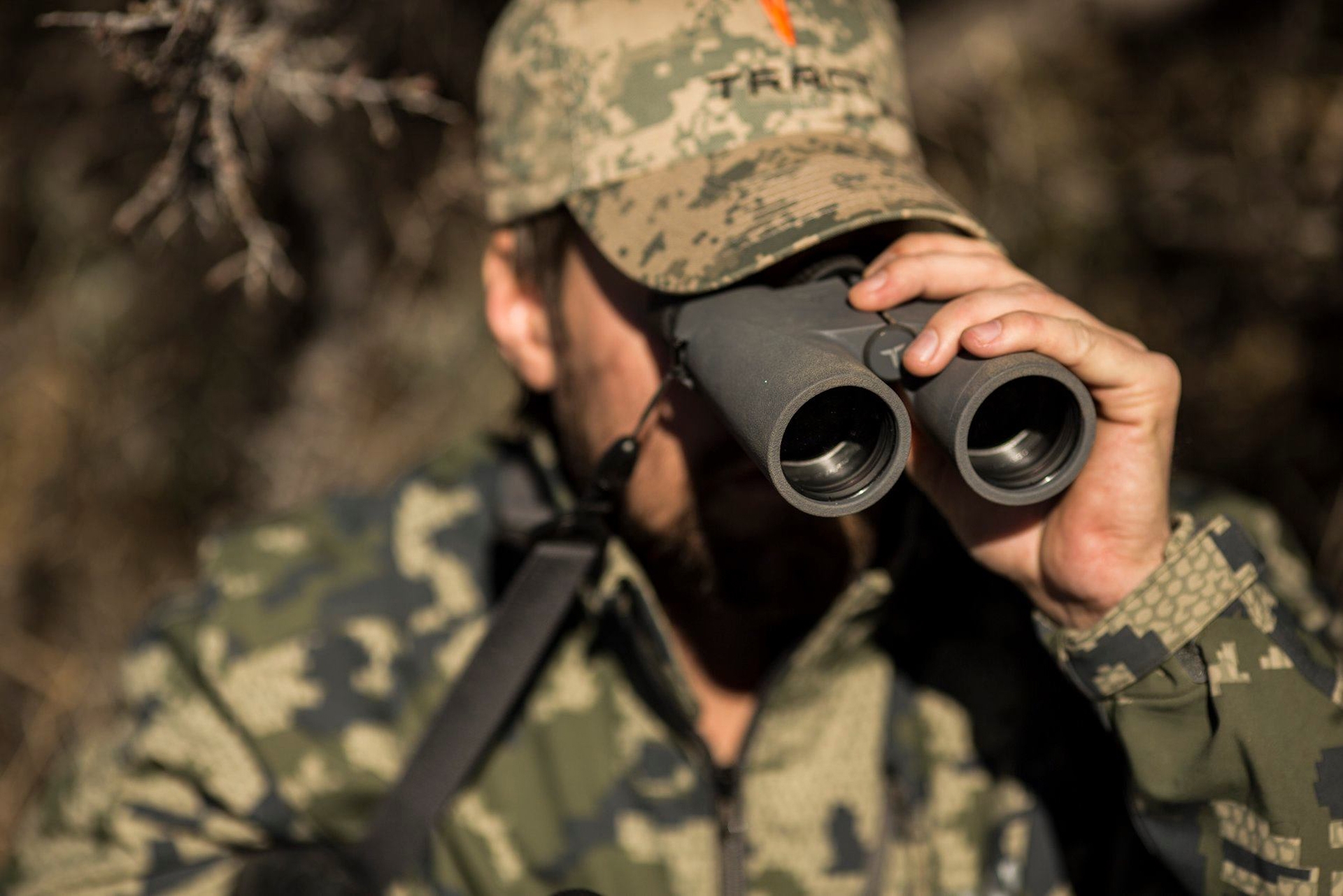 Broadheads - Wasp Archery
Broadheads for elk need to be not only sharp but also extremely durable in order to penetrate tough hide and some of the lighter bones if necessary. For me, that's Wasp Archery. Both the Drone and SharpShooter Traditional are ideal for the trad bow shooter (me) as well as he (or she) who hunts with a compound.
Knife - Havalon
You want a knife that retains a sharp edge. Helps to also have interchangeable blades. Havalon meets all this criteria and some. The knives that I use from this company are the most durable in my collection. That includes blades and handles. In fact, I've been gutting, caping, and deboning with this Piranta now for several seasons with nary a complaint. In fact, it's permitted me to haul some of the most wonderful pieces of meat in the world home to my family.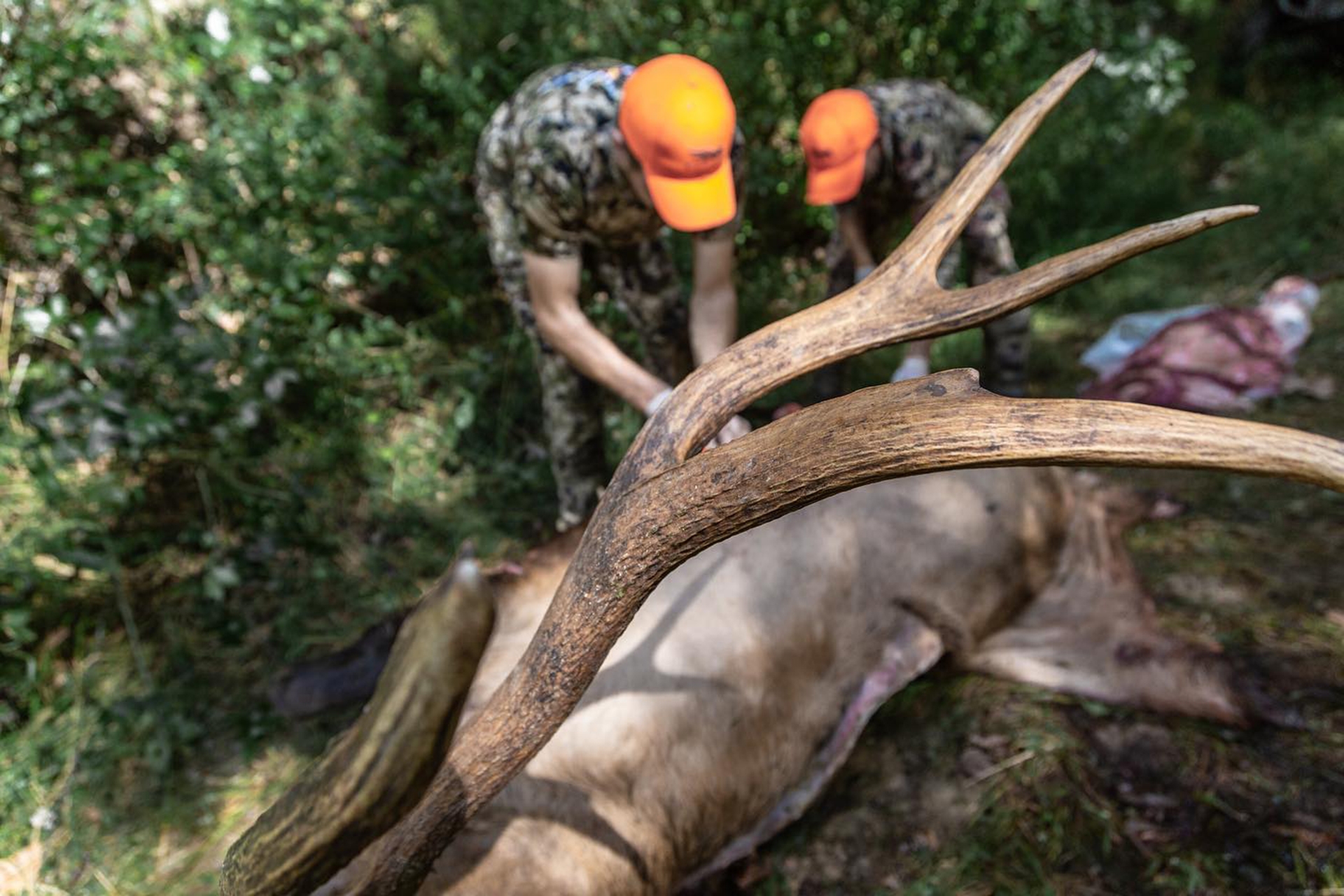 Boots - Meindl
Meindl builds boots that can withstand hard use. They are also priced really well. I've had two pairs that I wore the bottoms off and neither leaked a drop. They're great for both hunting and working around the house. If you're an elk hunter, you know the importance of footwear and Meindl has not come close to letting me down.
Hiking & Camping
I go to REI and other camping stores for a lot of my hiking and camping gear because they have it figured out. First thing you want to invest in is a good tent, a refuge to escape inclement weather. Good one- and two-man tents weigh only a few pounds and are very affordable. Be sure to add a rain fly if for whatever reasons it doesn't already come included. Drop.com has a pretty interesting tent that I'll be trying this fall.
Next is your sleeping pad. It really works in tandem with your sleeping bag though the pad's quality is going to be the difference between a good and bad night's sleep. Make sure the pad is at least the length of your body and thick enough so you don't feel anything underneath. The last thing you want to do is toss and turn all night.
Of course your sleeping bag is what will do the most to keep you warm on cold nights. Depending on what time of year you're elk hunting, consider anywhere from a 0- to a 30-degree rated bag. They too should pack small and not take up an extraordinary amount of room in your pack.
Hiking sticks are worth considering as well as they will factor largely into your overall comfort because of the amount of pressure they take off your legs. One is fine but two is optimal. When you're packing in, with 40-50 pounds of gear on your back, hiking sticks will make a huge difference and help your body endure more throughout the week. And you will LOVE them if you are fortunate enough to be packing meat.
Decoys - Montana Decoy
When it comes to backcountry hunts, you need a lightweight, packable decoy. At least that's what Jerry McPherson set out to build all those years ago when he realized those weren't available. My go-to this year will be the all-new Back Country Elk decoy. It folds down to 9 inches and weighs 8.5 ounces. Just look at it. If you were an elk, could you resist? I will also carry Miss September with me as well for those days that require me to conjure up patience and sit on a water hole or near a feeding area.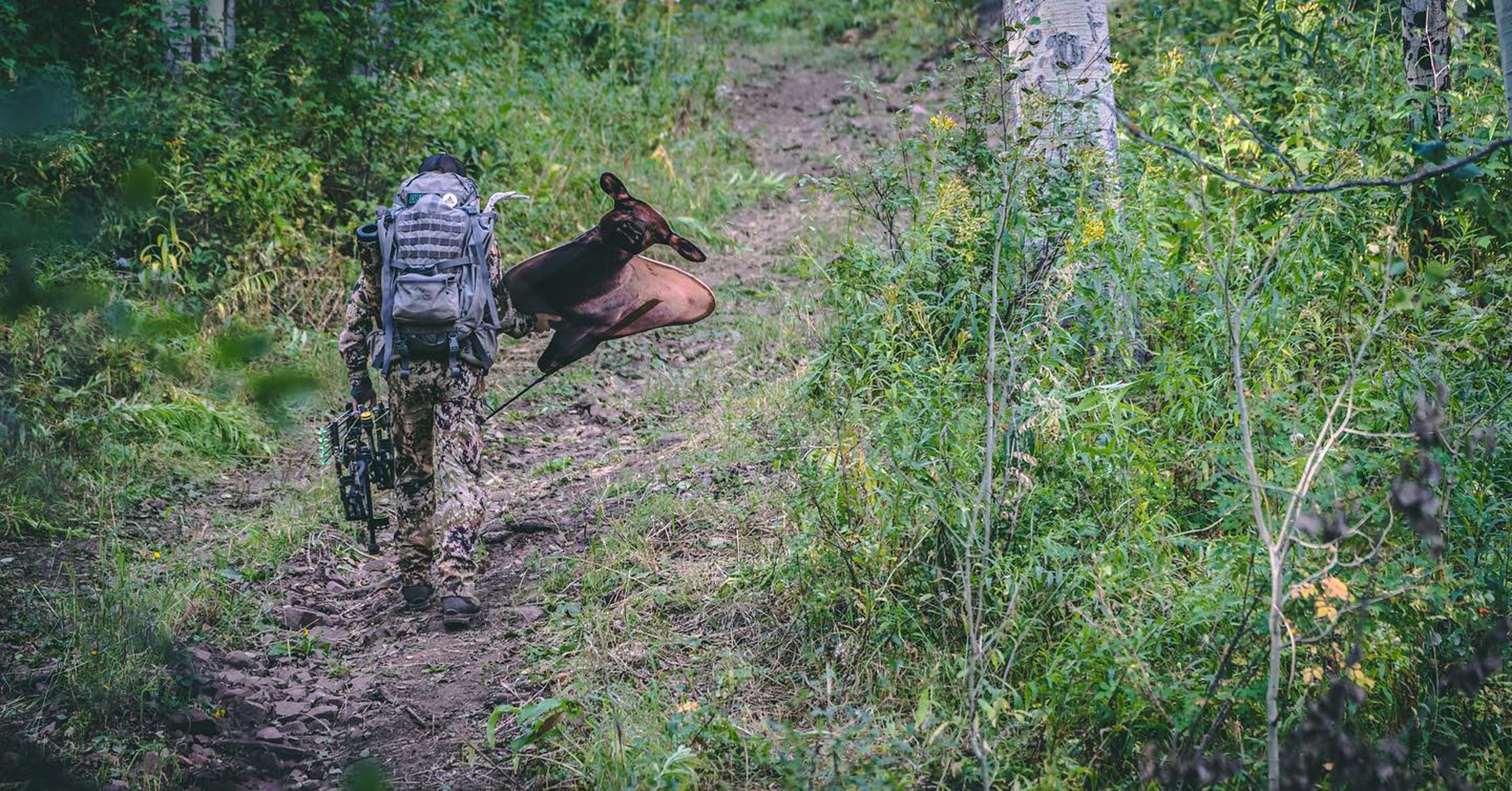 Well, that makes me want to head back out to the shop and double check everything. By the way, I didn't mention my bow set up because I figured it's highly likely you've already got that picked out. But if you really want to know what kind of recurve I shoot, simply ask in the comments. I love talking all things archery.